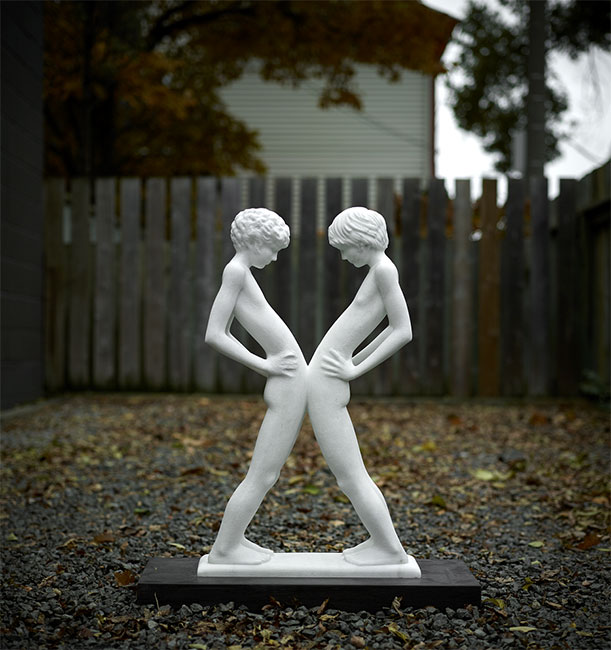 1717: A Return to Innocence
#417 | marble | 30 x 18 X 5.5 inches
The symmetry of the two boys appealed to me but moreso, the fear attached to carving them was what convinced me to pursue them. And as with anything we do that confronts our fear, the process of carving was transformative.

In this case, the reward — a renewed vision of self — was a return to innocence, totally unexpected on my part. As an adult, I assumed that once innocence is lost, that was that. Not so. Innocence is something we bestow upon ourselves. What is guilt, but a judgment? As a child we lose our innocence, but if we are lucky, we can get it back.

1717 is a reference to Handel's Water Music, composed in that year, and a source of inspiration while I carved throughout the summer of 2013.